For many small business owners, an influx of capital at any point is tremendously helpful. Whether it is used to kickstart the business, upgrade the equipment, or lead the business through an unprecedentedly tough time, there are many different financial options for small business owners to explore. Navigating yourself through the maze of different
small business loan
types and
lenders
can be challenging. As your
financial experts in Atlanta, GA
, we encourage you to be retrospective and reflect on your own business needs. We've also come up with a list of questions to ask yourself when considering a
small business loan
.
Before Applying for a Small Business Loan, Ask Yourself:
What Do I Need the Money For?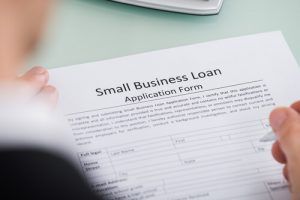 Identifying in detail what you will spend the money on allows for choosing the best choice of
loan type
and
loan term
. Consequently, you will be able to reach your business goals in an optimal amount of time. In addition, a better understanding of the purpose of your loan helps you to decide on the amount of loan that you will need. Overall, it's important that you look closely into all aspects of your business and define where the funds will be best used.
What Do My Credit Profiles (Personal and Business) Look Like?
Both your personal and business credit profiles play a major role in your success looking for a small business loan. Small business owners who understand their business credit scores are 41% more likely to get approved for a loan. Most lenders will look at your credit profiles and use your past credit behaviors, among other factors, to decide whether you're a viable candidate for the loan. Therefore, the sooner you can start building strong credit scores, the more financing options you will have and the more likely you will get the loan.
Do I Know My Numbers?
Besides your credit scores, it's also crucial to know where you stand financially. Here are some questions to ask yourself and to get a true picture of what your finances look like:
How much money am I making with my five largest clients?
Is my cash flow positive or negative?
How long can my company survive when all the funding is dried up?
Do I have any large amount of debt? If so, how do I plan to resolve it?
What is my projected profit at the end of the year? Am I on track to achieve it?
Schedule a meeting with your accountant to go through all your financial documents to get the whole picture of your company's finances. It will help you either find funding within the business or reaffirm your need for a business loan.

First Liberty Building & Loan - Your Trusted Source for Small Business Loans in Atlanta, GA
In general, when it comes to loans, our advice for you is to "look before you leap." Once you've decided to go forth with applying for a small business loan,
First Liberty Building & Loan
is here to help. With more than 30 years of service, we're committed to providing you with the support that you need to lead your business to success.