Entrepreneurs have to juggle many tasks and wear many hats on a daily basis. They sometimes get caught up in the day-to-day business operations, which may result in failure to prepare for unexpected events and emergencies. As a top small business lender in Atlanta, we are familiar with this issue that exists among small business owners and we would like to offer some advice that you may find useful.
Top 3 Business Emergencies to Address
Crime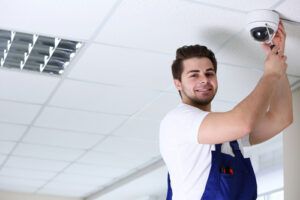 According to the National Association of Shoplifting Prevention (NASP),
$13 billion
worth of goods is stolen from retailers every year. Most small business owners don't think that crime can happen to their store, but the number doesn't lie. Therefore, precautions must be taken and
small business owners should be vigilant
when it comes to this issue.
Conducting employee training, limiting cash handling, and installing a video surveillance system
- these are the things that you can do to enhance the security level of your business. In addition, you should also plan for what you will do in the event that a crime occurs in your business. Below are some actions that you should take in this situation:
Lock all the doors and stay away from the storefront
Call the police
Ask any eyewitnesses to stay with you until the police come
If an employee theft situation - DOCUMENT everything.
Check your CCTV cameras
Call your insurance companies
Notify your clients of the event if it has a serious impact on your future operation
Natural Disaster
Every year, a large number of small businesses across the country have to suffer from major losses due to natural disasters like storms, floods, or wildfires. To best prepare for such events, it is advisable that you come up with an
operational plan
in advance. Who will be in charge of the business when the natural disaster takes place? What kind of assets you have to protect at all costs? How will you notify your employees and customers? These are the questions that you need to ask yourself to plan effectively.
Plan for an offsite operations base in the event that your business is unable to work from your offices. Make sure you have offsite-cloud based backup for your technology. Scan important documents. Store important papers such as signed contracts in a safe deposit box at a bank or in a fire/flood safe onsite.
Cyber Attacks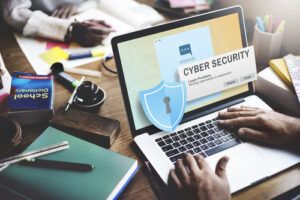 Did you know that
60% of small businesses
that suffer from cyberattacks go out of business within 6 months? We are living in a day and age where everything is digital. As cyberattacks are getting more and more prevalent, it is crucial that you take specific actions to protect your business from cybersecurity threats. Below are some steps that you can take to improve cybersecurity for your business:
Provide training for your employees through online courses or in-person training
Use a password manager
Enable two-factor authentication wherever possible
Consider managed IT services
Provide firewall security for your internet connection
Have a cloud-based backup resource and make sure technology is set up backup to it automatically at a set schedule time preferably every 24 hours.
The damages that an emergency cause can be detrimental to your business, especially on the aspect of financials. Once faced with the cash flow issue as a consequence of the emergency, it can be hard for the business to fully recover from it. Therefore, besides planning for responses to the emergency, it is also important to always have the financial documents prepared and research lenders who will be willing to work with your situation.
First Liberty - Your Trusted Small Business Lender in Atlanta
If you need help through a tough time of business, First Liberty is here for you. And in case your business does not qualify for an SBA disaster loan, we can explore and offer alternative funding options that work great for your unique needs. With decades of experience in the industry, we are committed to helping your business recover from an emergency and lead it to success through
creative financial solutions
.