Are you looking to hire new employees for your business? As easy as it may sound, it is not a simple task trying to bring onboard the right person for the job. Not only do they need to be capable of performing the job but they should also fit in the culture of your company. As a top small business lender in Atlanta, GA, we know that a bad hire can be costly for any business. For that reason, we would like to give you a few tips for successful hiring, which will greatly benefit your company now and in the future.
Four Tips for Hiring the Right Employees
Clearly Define the Job Description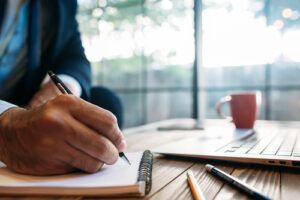 Before sending out job postings, you should take some time reviewing your hiring needs. By thoroughly outlining the
job responsibilities
that come with the position you are looking to fill, you will have a better idea of what an ideal candidate would look like. What kind of
skill set
is required to perform the job well? Is there a certain
industry background
that you expect the candidates to have? Once you fully understand the job itself, you will be able to effectively screen the job applicants and find the most qualified candidates.
Locate Good Talents
While it is easy to post the job online on sites like
LinkedIn
or
ZipRecruiter
and wait for the applications to flow in, you should also take some proactive steps. Reach out to your professional network and let them know that you are hiring. Attend some
Meetup
groups and local networking events to see if there are certain outstanding individuals who would be ideal for the job. If the job is niche and requires a particular skill set, consider going to
industry-specific conferences
. Since you are looking for someone who will go above and beyond at their job to join your team, it is worth the extra effort to find them.
Ask the Right Interview Questions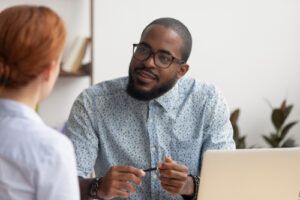 Though the hiring process differs at each company, the job interview remains a crucial part of the process. This is where you get to learn more about your potential candidates and
see how their skills and personality would align with your company's needs
. You can even set up several interview rounds to ensure that the person you ultimately choose will be perfect for the job. However, it will difficult to achieve that goal unless you ask the right interview questions. As a top small business lender in Atlanta, GA, we often opt for
situational and behavioral questions
to identify the best job candidates for our company. Below are a few examples of situation and behavioral questions/requests that you might find useful at your next interview:
Tell me about a time when you went above and beyond at your job.
Is there a professional accomplishment that you are particularly proud of? How did you achieve it?
Describe a time when you had to work with a difficult colleague.
How would you approach a task that you have never done before?
What would you do if you have to navigate multiple projects with conflicting deadlines? How would you prioritize them?
Thoroughly Vet Your Candidates
The vetting process takes place before, during, and after the job interview. Particularly, after the interview, thorough
background and references check
is a must. It is also important that you verify any certifications required to perform the job. Regardless of how impressive a certain job applicant is, you want to make sure that they are the "real deal." In addition, make sure that your vetting process is compliant with the
state and federal regulations for employment
.
First Liberty - Your Top Small Business Lender in Atlanta, GA
Since 1993, First Liberty has been one of Atlanta's most trusted small business lenders. Besides hiring the right employees for your company, securing the capital that you need to grow your business is also important and we are here to help you with it. Let us serve your Main Street lending needs with Wall Street creativity today!
We offer our new customers a complimentary 10-minute evaluation to see if you would be a good fit for us. Have questions? Contact us today at
770-253-4300
or by filling out the
contact form
on our website.