Are you pondering the idea of becoming an entrepreneur? Or have you recently started a new business? Whatever the case may be, it can be overwhelming trying to navigate the rocky road of entrepreneurship. As a top small business loan provider in Atlanta, we have spent years working with so many business owners where we get to learn more about their challenges and help them figure out ways to overcome them. That is why we have put together this list of things that every new business owner should know to prepare for the entrepreneurial life ahead.
Four Important Things to Know When You Become a Business Owner
Have a Solid Business Plan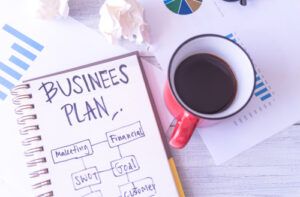 Many people choose to simply dive in without considering putting together a business plan. This is something that we do not encourage since many great benefits come with
an effective business plan
. It allows you to
gain better insights into your market
and
analyze the comparative strengths and weaknesses of your competitors
. Moreover, when it comes to financing, a well-thought-out business plan helps
increase the lender's confidence
in the borrower. Don't think of it as a burdensome task - view your business plan as a guideline that you can review whenever you have a business decision to make.
Have a Strong Online Presence
Whether you are a B2B or B2C company, it is crucial that you
establish an online presence as soon as possible
. COVID-19 has
rapidly accelerated
the growth of digital marketing among businesses across the country and this trend will only go upward in the next few years. Below are a few effective ways to grow your business's online presence:
Build an email list
Engage with your audience on different social media platforms
Have a blog and optimize your blog content for search engines
Create a good mobile-friendly website
Update online information about your company and manage your online reputation
Connect with other brands for guest posting and podcasting
Expand Your Relationships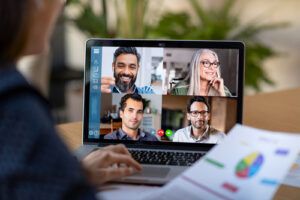 Business owners sometimes get caught up in executing strategies or growing their businesses that they forget to
expand relationships with other like-minded entrepreneurs
. Meeting up with seasoned entrepreneurs and learning from their experiences is one of the best things that a new entrepreneur can do to avoid mistakes or improve their business. Sign up for a membership at your
local chamber of commerce
. Attend networking events and connect with other local entrepreneurs. Get on
LinkedIn
and connect with other business owners. You never know where a good business relationship may lead.
Always Know Your Numbers
Speaking from the perspective of a small business lender, we cannot emphasize enough the importance of knowing your numbers. Though regularly checking your financial statements may not be the most exciting thing on your entrepreneurial to-do list, it is something that must be done. Yes, you can outsource your accounting or bring on board an accountant. However, at the end of the day, as a business owner, there are certain numbers that you always need to keep track of, including:
Acquisition cost
Sales to date
Profit margin
Total landed cost
Average sale per client
Cash and debt
Return on investment
Numbers matter tremendously when you seek funding for your business. Besides looking at your financial documents, lenders also want to know how capable you are as a business owner and to what extent you stay on top of your financials. Therefore, make sure to set aside some time regularly to check your books and change your business strategies accordingly if needed.

First Liberty Building & Loan - Your Trusted Small Business Loan Provider in Atlanta
Whether you are a new entrepreneur who is eager to
embark on an entrepreneurial journey
or just considering entrepreneurship as a potential option - we are excited for you! We are big fans of entrepreneurs here at First Liberty and we will work with you closely to help secure the capital that you need. Let your trusted small business loan provider help you
navigate the challenges
that come with entrepreneurship and lead your business to success.