First Liberty Capital, Your Small Business Loan Guidance For Atlanta
As we're entering June of 2020, many of us have spent the latter half of this time period adhering to lockdown policies due to the COVID-19 outbreak. This has caused small business owners across the country tremendous financial difficulties. Fortunately, for those who are looking to start a business, this challenging time has allowed for lower interest rates on
small business loans
or lease discount rates. To help first-time entrepreneurs navigate starting a new business, we'd like to suggest some small business ideas that may come in handy.
The Process to Start a Business
We encourage all aspiring entrepreneurs to familiarize yourself with the
process
you need to go through to start your small business. In this way, you'll have a general idea of what to expect. Starting a business from the ground up for the first time is intimidating, but it can be one of the most rewarding experiences that you can have. Equip yourself with as much knowledge as possible and potentially avoid some roadblocks that you may encounter along the way.
Small Business Ideas for First-Time Owners
It's important to bear in mind that your
business idea
needs to be viable. Consider how it would align with your schedule, skills, interest, finances, and the
trends
that will shape the U.S. economy. Our suggestions are simply for reference purposes only, and we hope that you will find what works best for you and your situation.
Franchising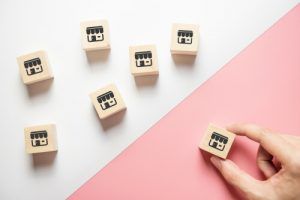 When entering the market for the first time as an entrepreneur, there are a lot of uncertainties and doubts to overcome. This is where a franchise presents itself as a great business opportunity with fewer learning curves to get through. With established recognition and proof of concept, franchises help lay out the business foundation (real estate, construction, inventory, etc.) and provide franchisees with ongoing operational support. This type of business is most suitable for those who are willing to invest a respectable amount of capital and a lot of time, especially at the beginning of the franchise.
Consulting Business
After many years working in a particular field, you've honed your expertise in your work industry and the thought of sharing that knowledge to businesses in need has crossed your mind once or twice. Maybe it's time for you to start a consulting business! Find your niche and look for ways to connect your know-how to their specific needs. You can start your consulting business at a low cost with lots of flexibility in work time and workspace. In addition, it's also easy to scale a sole proprietorship like a consulting business, and the process of registering for it is simple and straightforward.
Delivery Service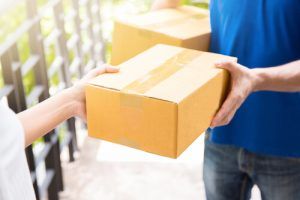 As online marketplaces and eCommerce have been growing at rapid rates, the need for delivery services has become more significant than ever. Not all national delivery services can fulfill the package orders as fast as the consumers would expect, and this calls for local delivery services. To start one, you need to think of the geographic areas that you want to serve and the local businesses that you can make deliveries for. Depending on the merchandise, you will need a reliable, suitable vehicle and make sure that it's commercially insured. In case you transport high-value items, it's important that you have cargo insurance in place.
Construction Company
According to the Associated General Contractors of America, Georgia had 20,557 construction firms and 90 percent of which were small. Generally, there are three sectors in the construction industry, including buildings, infrastructure, and industry. For first-time entrepreneurs, it's crucial to thoroughly conduct market research and come up with a business plan. After that, you'll follow the process of registering your business, finding the right licenses and permits, insuring your business, and find funding for it. During the financing phase, we encourage you to look into these options:
Line of credit
Equipment Financing
First Liberty Capital - Your Go-to Option for Small Business Loans in Atlanta
It can be intimidating starting a small business for the first time, but it doesn't have to be that way. At First Liberty Building & Loan, we understand the challenges that small to mid-sized businesses have to face when dealing with large banks. That's why we're here to help turn your business from a concept to reality and provide you with the funding that your need to fulfill your entrepreneurial dream.