Securing a Business Loan for Your Next Chapter
It takes courage, discipline, and integrity to start and run a successful business, qualities you have developed through your service. You want to put those attributes to good use, but how can you make the most of it? First Liberty Building & Loan is here to run through the basics of starting a business and the (closer than you may realize) reality of securing a business loan to clear your path to success.
Why Build a Startup Business?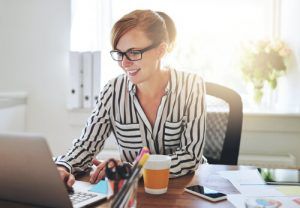 Your training and experience make you well-suited for entrepreneurship. Business owners should have the motivation, determination, and commitment to make it work. They should have proper leadership, time management, and resource allocation skills and should not be afraid to take risks.
It is the most practical way to re-enter the workforce. Starting a business eliminates the hardship of re-adjusting to civilian life while providing financial security. It can also be a great legacy for future generations.
It can boost the national economy. According to the U.S. Census Bureau's Survey of Business Owners, there are 2.52 million veteran-owned businesses in the country and while 99.9% of these are classified as small businesses, they employ more than 5 million people and generate $1.14 trillion in revenue.


Funding Sources for Veteran Business Owners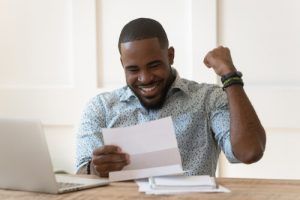 Need additional funding? Here are some of your options.
Secure a loan
.
As a veteran, you have the work ethic, drive, and discipline to start a business. You might find that the hard part of starting a business is securing a loan, but the team at First Liberty Building & Loan wants to make that process among the easiest for entrepreneur veterans. No two business ideas are the same, so why get a loan through a systematic lender?
Find out-of-the-box solutions despite if you…
Have a low credit score
Have a disability
Are a widow due to combat-related circumstances
Are the current spouse of a veteran
And more
"When you have prepared for combat, you are more than prepared to take on the business battlefield."
— Carol Roth, a small business expert and bestselling author
Need a Small Business Loan for Veterans? Let Us Help You Get What You Need.
If you can't get additional funding for your business through traditional banks and other financial organizations, turn to First Liberty Building & Loan for help. We'll help you find a creative
financing solution
to make your vision a reality. Contact us today at
770-253-4300
or fill out our
contact form
to get started on a successful next chapter in life.