The Basics of an EIDL Loan
COVID-19 has of course tremendously affected many businesses and our economy. Through the SBA and other financially supportive programs, small businesses can push through this pandemic and set themselves up for success once our economy is healthy again. Notably, PPP loans were at first available to help small businesses retain employees amid suspended operations; however, the allotted funds for that program have been completely allocated. Financial relief options are still available. EIDL loans could very well be a worthwhile solution for you. In this blog, we'll cover what EIDL loans are and how they work.
What is an EIDL Loan?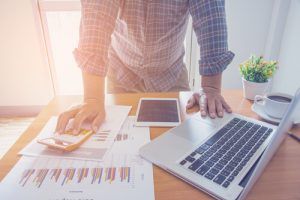 In addition to PPP loans, Economic Injury Disaster Loans (EIDL) are one of two main lending programs designed to help and support small businesses through this crisis. The EIDL program is designed to help small businesses by supplementing the loss of income during the shelter-in-place guidelines due to COVID-19. Based on certain factors and criteria, small businesses can receive up to $10,000 of forgivable loans and up to a $2 million loan. If the loan exceeds $10,000, its interest rates are 3.75% for for-profit organizations and 2.75% for nonprofit organizations. EIDL loans are designed for small businesses with one to 499 employees.
Can an EIDL Loan Help Me?
Each business is unique in how they operate and also what they need behind the scenes. What works for one business may not work for another—that said, thoroughly assess EIDL loans and how they can help you in our current environment. As mentioned, this program offers up to $10,000 of forgivable loans—that is $1,000 per employee. The forgivable condition of the EIDL program is only if your businesses uses the loan for working capital purposes directly related to our current circumstances—instances include but are not limited to rent, payroll, and more.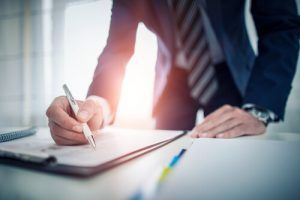 Can an EIDL loan help you? That answer is unique to every business. While this might be a business-saving solution for some, it may not be the best option for another. That said, these programs are a great opportunity, and First Liberty is here to help guide you through this process. You may not know how to approach this situation—we're here for you. If you need professional guidance to help you make the best decision, trust First Liberty.
Have Questions?
We're Here to Support
This may not be your area of expertise—that's OK because it's ours. At First Liberty, our goal is to serve your company by offering long-lasting solutions while developing lifelong relationships based on loyalty, integrity, and trust. Our team is dedicated to helping businesses survive and thrive. As professionals with years of experience, specialized expertise, and creative strategies, we are ready to help your business find its solution to this pandemic, setting you up to thrive after the virus passes.