Your Small Business Loan in Atlanta Experts, Talk about Bringing Customers to Your Online Store
The recent years have seen the significant rise of eCommerce and its positive impact on businesses. COVID-19 pandemic with its negative effects on the global economy this year has further fueled the growth of online sales. If you are an entrepreneur who owns a brick-and-mortar store and is still wondering if switching to online sales would keep your business alive and thriving, First Liberty Building and Loan would like to share some insights that could help you decide.
Why Taking Your Business Online Could Help Your Business Survive
Mitigate the Impact of Retail Closures
With long lockdown periods and many restrictions, more than 50% of small businesses across the country were temporarily closed. To boost your sales even when your doors are closed and to prepare for the potential risks of the pandemic in the future, offering online sales should be a serious consideration.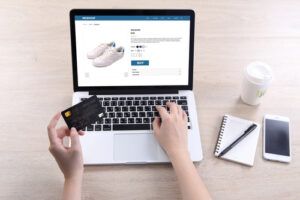 Take Advantage of Growing Market Space
Since 2015, eCommerce has been growing steadily at a rate of 14-16% per year. As more consumers have had to quarantine during the pandemic, they have realized the ease and convenience of online shopping. This creates a substantial advantage for businesses with an online store.
Engage with New Customers
Since physical limitation is no longer an issue, with online sales, businesses can connect with customers from other states and even from other countries. Another plus of having an eCommerce site is that you will have access to online platforms that can help promote your products, including social media, display ads, and SEO. Customers will just be a few clicks away from supporting your business and helping you generate revenue.
First Liberty - Your Trusted Source for a Small Business Loan in Atlanta
Since 1993, First Liberty Building and Loan has been Atlanta's trusted small business lenders. We are big fans of entrepreneurs and we pride ourselves on serving Main Street lending needs with Wall Street creativity. We don't want your business to just survive - we want to see you thrive to success.